Domingues e Pinho Contadores joins IBP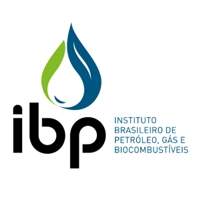 Domingues e Pinho Contadores (DPC) became part of the associate network of the Brazilian Institute of Petroleum, Gas, and Biofuels (IBP). The initiative is in line with DPC's objectives, whose portfolio has a significant portion made up of clients in this area.
The association is expected to bring DPC closer to opportunities in oil and gas market, which is experiencing a resumption moment of activities and beginning new production cycles.
With accumulated expertise in service to several clients in the industry, DPC's experts intend to actively participate in the collaborative discussions and events coordinated by the institute. The Company has been recognized for its specialization in the accounting and tax aspects of the oil and gas area, and has assisted national and multinational companies in establishing and leveraging business in Brazil.
IBP has been working for 60 years to strengthen and grow the national oil, gas, and biofuels sector, and to develop new solutions, products, and services that generate innovation and efficiency. The institute's collaborative network is comprised of 182 affiliated companies, 20 institutional partners, 115 individual members, and about one thousand committee members.