People Connections: DPC attends in event that discusses impact of digital transformation in people management
Digital transformation, artificial intelligence and the influence to human relations and business strategies: these were the central themes of People Connections 4th edition, an event promoted by AmCham Rio, on June 29 at the Centro de Convenções SulAmérica. As a company associated with the chamber and an active participant of the multidisciplinary committees, DPC was present at this meeting, represented by the Marketing Advisor, Luciana Arakaki, and, HR Manager, Raquel Dilkin.
Executives from large companies were at the forefront of the presentations and panels, counting cases from their businesses and showing how they have been facing technological changes in the business field. With this ongoing transformation, there are no ready answers, but dilemmas experienced by today's leaders, who must consider present and future, understand what works for their reality and what the profile of the people they need to count on.
For Luciana Arakaki, the event is an opportunity to be in contact with current and relevant contents, which allow to know innovative practices of the market and to improve the management vision. "This debate has shown that the companies that will lead are those that are creating disruptive models and strategies to innovate, which inspires us to think of solutions and formats for our business", she said.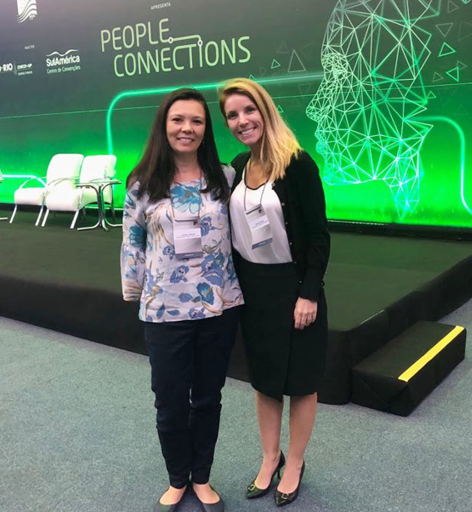 Luciana Arakaki and Raquel Dilkin attended the presentations