DPC confirms presence at Web Summit Mission 2018
Domingues e Pinho Contadores will attend in the 2018 Web Summit Mission, from 4 to 10 November, a business, technology, and innovation day in Lisbon promoted by the Portuguese Chamber of Rio de Janeiro and the Federation of Portuguese Chambers of Commerce in Brazil.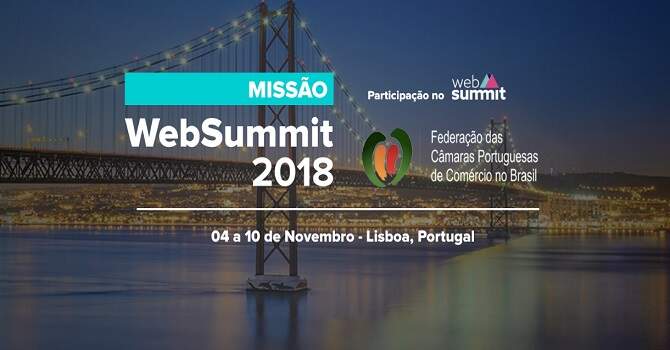 The purpose of the mission is to connect startups and Brazilian entrepreneurs with the Lisbon business scenario, which has stood out as the pole of the technological sector. The city is already considered one of the top five regions in Europe to create a startup.
The program includes technical visits focused on networking and business opportunities. An outstanding activity is the participation in the Web Summit, one of the largest and most important technology, innovation, and entrepreneurship conferences in the world.
This event, part of the mission's agenda, will be held from November 5-8, with the expectation of gathering around 60,000 people, more than 1,500 investors, hundreds of startups and 650 global-references-speakers in the technology community.
The Portuguese Chamber offers a 20% discount on the acquisition of packages for associated companies. Join the Web Summit 2018 Mission!