DPC is honored on CAMP Mangueira's 30th anniversary
The company was part of the supporting network to the institution, contributing to the integration of young apprentices in the labor market.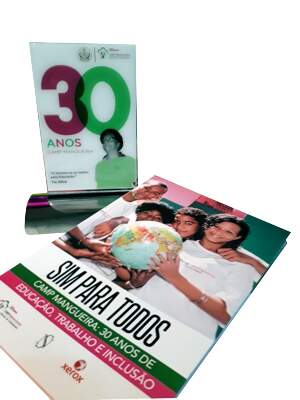 On August 22, the Círculo dos Amigos do Menino Patrulheiro da Mangueira, CAMP Mangueira, (Friends Circle of Mangueira's Patrolboys, in a free English translation) celebrated its 30 years of work alongside project workers, beneficiaries, partners, and supporters. The institution also remembered those who were the first to integrate its support network and honored Domingues e Pinho Contadores, who contributed to one of the programs in the past.
The non-profit association works to protect adolescents and young people in situations of social vulnerability and promotes the integration of these individuals into the labor market through partnerships with private companies. And it was just the goal to offer an opportunity to these young people who joined DPC and CAMP Mangueira years ago.
The director Carlos Ripper, and Luciana Arakaki, marketing consultant, represented DPC at the event. The company and its president, Manuel Domingues e Pinho, were remembered for their importance in the history of the project, by contributing to professionalization of the assisted. In one case, one of them became the manager and partner of the office, and many others were honored.
"The message I can send is motivation to all those involved with CAMP Mangueira to maintain this beautiful school for these under-aged, for I am sure they have taken many boys out from the wrong path", Pinho said in a video statement during the celebration.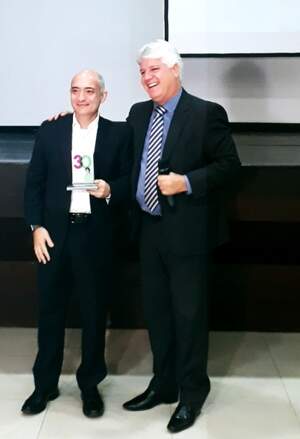 Carlos Ripper receives honor on behalf of DPC