DPC participate to 2018 OTC in Houston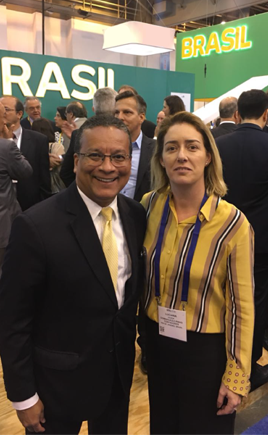 Domingues e Pinho Contadores, represented by directors João Henrique Brum and Luciana Uchôa, is in business mission in 2018 edition of OTC - Offshore Technology Conference, considered the world' most important oil and gas fair. The event takes place in Houston, in United States, from April 30 to May 3.
DPC brings to OTC its expertise in advising the oil and gas sector multinationals in the area accounting and taxes specificities. Annually, the conference brings together professionals, experts, and executives who get to know the new trends and innovations, to expand the network, exchange experiences and promote business.
On April 30, at the invitation of Consulate General of Brazil in Houston and ApexBrasil, the DPC's directors participated in the Brazilian pavilion opening, a space that houses national companies and institutions that see an opportunity in the business environment to present or set the brand among the other players in the industry. In total, the event has 23 international pavilions, more than 2,000 exhibitors, and 40 represented countries.