DPC participates in intercontinental business meeting in Frankfurt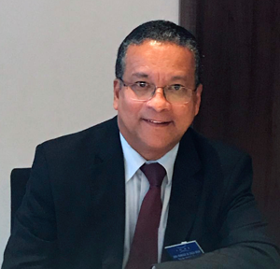 João Henrique Brum, Director of Domingues e Pinho Contadores, was in Frankfurt, Germany, at the annual general meeting of the Intercontinental Grouping of Accountants and Lawyers (IGAL) - AGM 2019. The event brought together from September 24 to 29 executives from legal and accounting area representing companies associated with the international business network.
Annually, the meeting promotes the exchange of information and experiences among the experts present, who throughout the week of activities participate in collaborative debates in which actions are planned for the continuous provision of high standard services.
This edition featured intense programming, largely focused on the institution's strategic planning, including a review of its mission and global positioning, discussions with which Brum collaborated.
The German doing business model was also presented, exposing the particularities for the structuring and regulation of business in the country. Lectures on blockchain and stress in the profession complemented the agenda.
IGAL has more than 100 members in 45 countries and is one of the leading intercontinental private networks to bring together players from these areas. The group also intends to accelerate its expansion and representation in Asia, Africa, and Latin America.
Meetings and opportunities for social interaction among the experts help attendees gain insight into the international law and accounting market, which will be reflected in improving the scope of member companies.
DPC is the only Brazilian company in the accounting area to be part of the group.