Brazil Tax Guide for Foreign Investors
Domingues e Pinho Contadores releases a guide for foreign investors in Brazil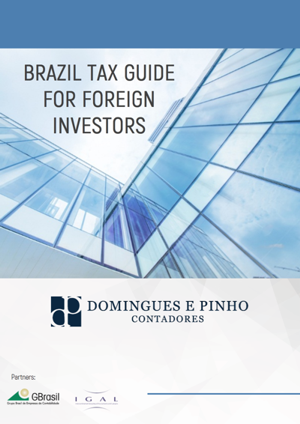 Domingues e Pinho Contadores has prepared a publication that gathers important guidelines for the investment process in Brazil. The material in English brings information about the Brazilian tax scenario, deciphering the main legal aspects of the country to the foreign investor.
The objective of the work is to present to entrepreneurs a series of procedures, regulations, and taxes that surround the new businesses, facilitating the understanding of what should be planned for companies that intend to invest in Brazil.
This guide presents general and summarized information, not replacing the professional monitoring to the investor, so the complexity of the local system. However, it is an indispensable resource for those looking for initial elements on the tax overview of this country full of opportunities.
Contents:
Country Introduction
Foreign direct investment
Financial reporting and auditing
Tax system summary
Withholding income tax and tax treaties
Federal taxes
State taxes
Municipal taxes