DPC signs contract with Headway
Digital Industry Company now count on DPC's expertise for its activities in Brazil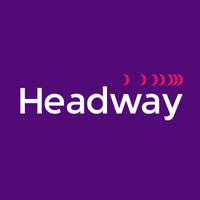 Headway, the leading data-driven media company for marketers worldwide, is now part of Domingues e Pinho Contadores' client portfolio. The deal was concluded through an international network, responsible for Headway's accounting in all the countries where the multinational technology operates.
In this specific situation, DPC reports to the network, which will centralize the information about the services contracted to advice the client company. DPC unit in São Paulo will manage the Accounting, Taxes, and Financial Management services included in the scope.
"We are a global company and we require a local accountant's network. Headway is looking for expertise in accounting services in Brazil and a global approach to managing our subsidiaries around the world", said Pablo Saba, finance director of the company in Brazil and Europe.
Headway is North American and already has 18 offices around the world and about 5 thousand clients in less than one decade of activity. The Company offers technological marketing solutions to ensure its clients that their advertisements are relevant and engaging in interaction.
The focus of the business are mobile media campaigns with GPS-based geolocation, real-shift behavior, acquisition of users for applications, creative formats to reach the audience. The company has a series of successful cases for clients, such as Brazil's largest food delivery website, a global environmental activism organization, a giant in sports segment, and others.