Gol de Letrinhas: DPC supports educational project that results in publication of a book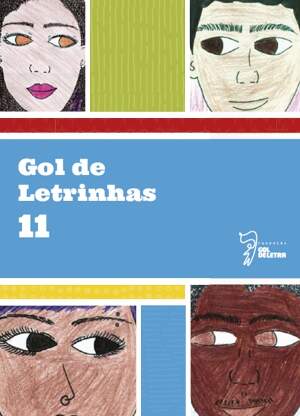 An educational project intended to encourage children and adolescents from social vulnerability areas to improve in learning. This is Gol de Letrinhas, an annual publication of the Gol de Letra Foundation, an institution supported throughout the year by Domingues e Pinho Contadores by means of the Culture Incentive Law of the Municipality of Rio de Janeiro.
The DPC's support to the organization, as well as other sponsors, gave origin to the book, which raises issues in 2018 such as prejudice and diversity. "The world widens around us when our gaze welcomes difference, thus giving a nobler place to diversity," Beatriz Pantaleão, director of Gol de Letra, wrote in the opening message.
The Gol de Letrinhas project reaches its 11th edition. The theme of this year was also worked during the ludic activities and debates organized by educators and monitors in the Foundation. The texts and illustrations that fill the book are authored by the assisted children and adolescents. This is the result of reflections proposed by the educators.
DPC believes that education is a right for all and that socio-educational activities play an important role in the development of notions of citizenship. The company selected the foundation to allocate financial support for the seriousness of its proposal and for identifying itself with its social transformation mission.
Working in Vila Albertina, in São Paulo, and in Caju, in Rio de Janeiro, the institution is engaged to transform the reality of children and young people from needy areas through sports and education, so that participants have more opportunities and prospects for the future.