Is your company prepared for NF-e 4.0?
 Version 4.0 of the Electronic Invoice ("NF-e") shall be mandatory as of July-1-2018, and those who carry out merchandise operations should be prepared.
Although the deadline for the mandatory use of the new invoice format has been already extended, many doubts still surround the companies. Therefore, we bring some clarification on the subject:
Transition from NF-e version 3.10 to version 4.0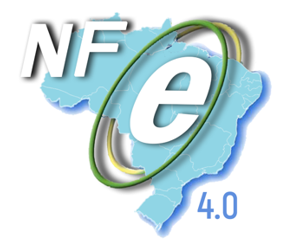 The end of NF-e 3.10 was established by the disclosure of Technical Note 2016.002 bringing the 4.0 format to the NF-e in merchandise operations.
It is noteworthy that on July-02-2018, when the old model is deactivated, State Secretaries of Finance (Sefaz) will no longer validate the NF-e issued in the former format.
The developers of software for invoice issuance should carry the adaptation to the changes not directly felt by the issuers of NF-e. However, all companies should check if their issuer complies with the new legislation requirements.
Note: The change will also influence service providers in Brasilia, where NF-e is used to issue service invoices. The same will apply to any municipality that uses the NF-e system to issue service notes, that is, combined invoice.
Main changes:
Use of the TLS 1.2 Protocol or higher, aiming more security;
Inclusion of validation rule for the fields related to the Fund for Combating Poverty for internal or interstate operations with tax substitution;
The payment indicator field will become part of the Payment Information Group, where the payment form will be informed, among other data;
New group called "Product Traceability" (Group I80) to trace products subject to health restrictions;
Inclusion of field for information of the National Health Surveillance Agency (Agência Nacional de Vigilância Sanitária - "Anvisa") code, when dealing with medicines.