Manuel Domingues e Pinho is elected CRCRJ's counselor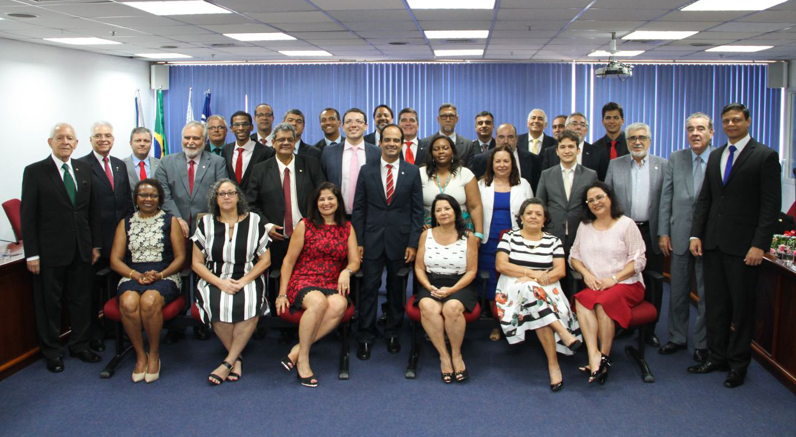 On January 2, CRCRJ registered its new Board of Directors and the 32 members elected in November 2017. Waldir Ladeira took the office and Manuel Domingues e Pinho, DPC's director-president, is among the board of counselors.
"The focus of this management is to continue the renovation and modernization of the entity, a work that has been carried out over the last four years and should be intensified", explains Manuel Domingues and Pinho, who is said to be motivated to hold the position at CRCRJ to contribute to the development of the accounting area. In 2018, the professional completes 46 years of dedication to accounting.
CRCRJ - Regional Accounting Council of Rio de Janeiro - works focused on supervision of the accounting profession, the registration of accounting professionals and accounting offices, as well as their professional development.
Photo: CRCRJ