OTC 2018: DPC in Business Mission in the United States
Domingues e Pinho Contadores (DPC) attended the 2018 edition of OTC - Offshore Technology Conference represented by the directors João Henrique Brum and Luciana Uchôa, from April 30 to May 3. The meeting, held in Houston-USA, is considered the most important event on innovations and trends in oil and gas sector, bringing together professionals, experts and executives from around the world (see more here).
Doing Business in Brazil
With the end of the conference, on May 4, the directors participated in the event Doing Business in Brazil and OTC Follow-Up continuing the business mission in the USA. The business breakfast held, in cooperation with the German American Chamber of Commerce of the Southern United States, also in Houston, to exchange opinions about OTC 2018 and to discuss opportunities in the Brazilian oil and gas sector.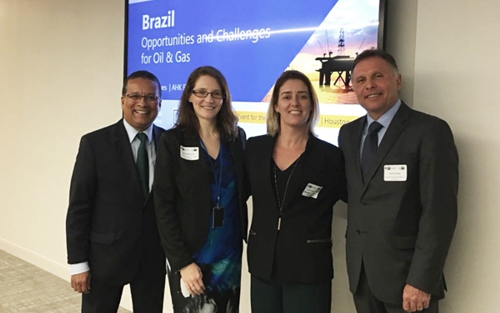 João Henrique Brum, Maret Petersson, Luciana Uchôa and Hanno Erwes
In this event, João Henrique Brum, Luciana Uchôa and Hanno Erwes, the AHK-Rio executive director, presented to the foreign entrepreneurs group an overview of economy in Brazil and the recovery moment in oil and gas exploration and production chain. The segment represents a significant portion of DPC clients, specialized in advising multinationals in their deployment in Brazil.
In the exhibition, they highlighted some legal and tax aspects in Brazilian environment, also explaining the rules for operations with the overseas parent company, investments and remittances records, and relevant labor law issues.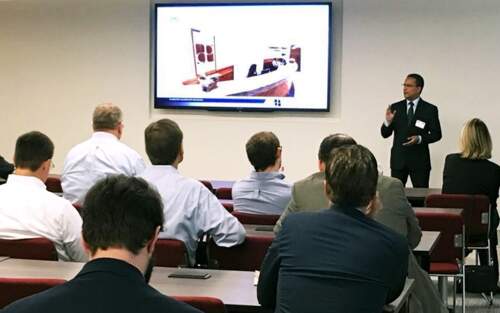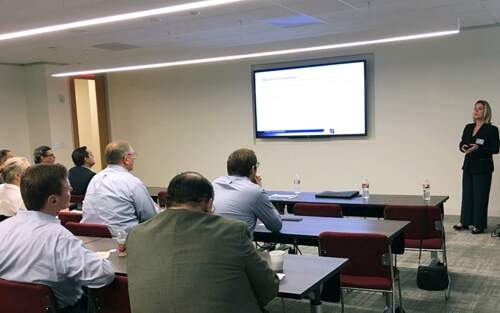 Directors highlighted some legal and tax aspects in Brazilian environment