The State of São Paulo has a quarantine easing plan in progress
In effect since Jun-1-2020, the São Paulo State Government Plan extends quarantine for 15 days, with flexible and progressive economic openings, which will be made considering the characteristics of each municipality.
Five stages are planned. The regions will be classified in phases by color, following criteria established by the State Health Department of and the Coronavirus Contingency Committee.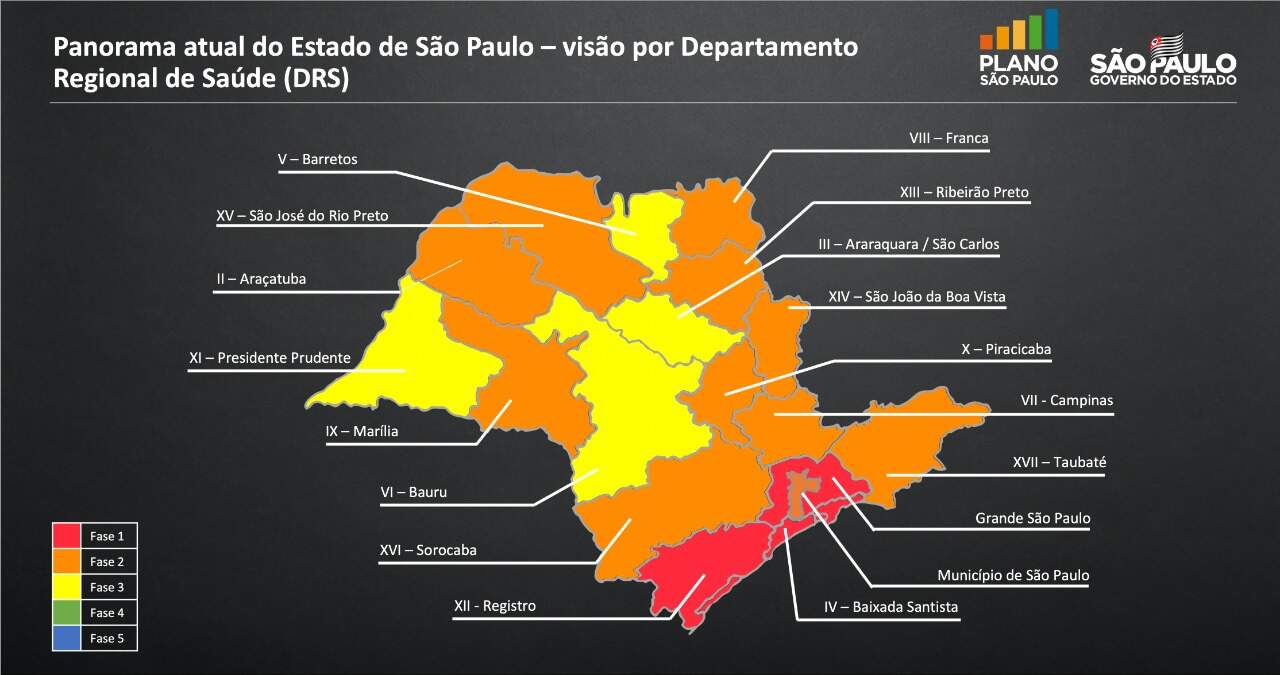 The colors mean:
• Phase 1, red: maximum alert, operation allowed only for essential services
• Phase 2, orange: control, possibility of openings with restrictions
• Phase 3, yellow: opening more sectors
• Phase 4, green: opening a larger number of sectors compared to phase 3
• Phase 5, blue: "normal controlled" - all sectors in operation, but maintaining distance and hygiene measures
The restrictions levels for the economic activities' operation are distributed as follows: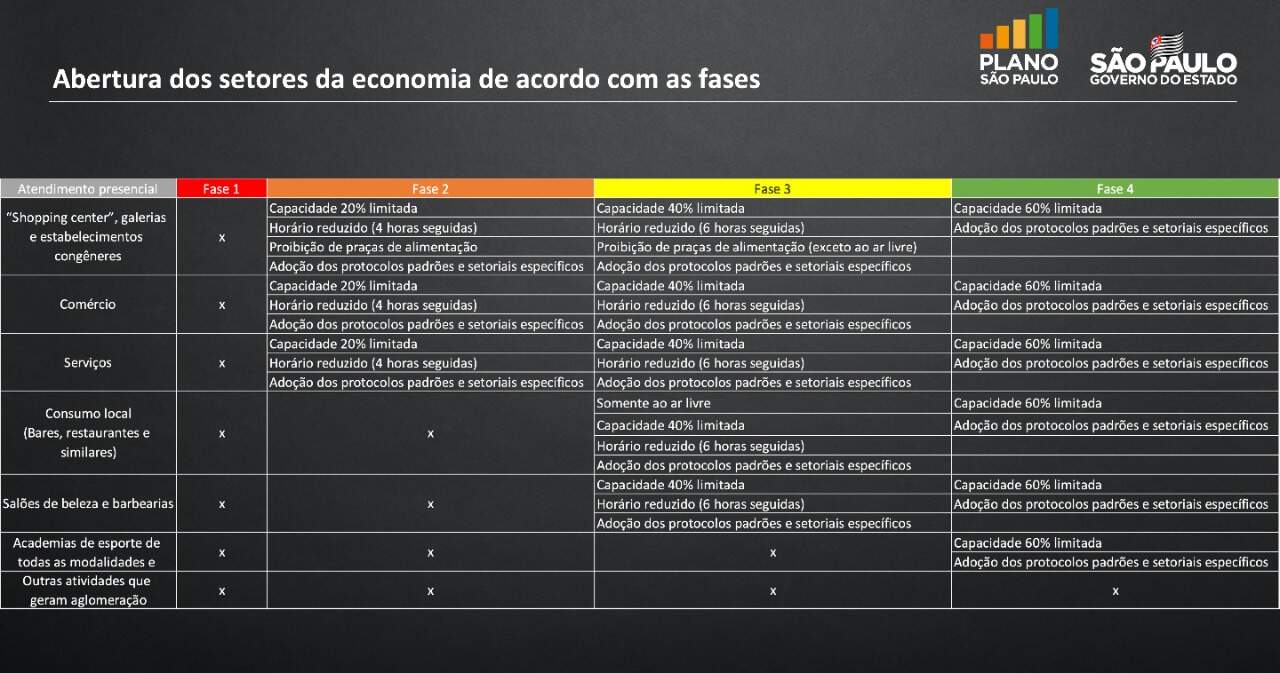 It is noteworthy that each Municipality may edit its recovery plans. However, economic sectors interested in reopening must submit plans with protocols to the City Hall. It will be up to the municipal administration to determine which activities they can reopen, also specifying when.
Companies in operation need to comply with the health protocols present in the plan (see here), which apply to all sectors, including their employers, employees, clients or users.